Originally published on Concrete Playground.
These restaurants aren't stops along the way — they're the destination.
Once in a while you just need to skip urbanity and head out to the countryside. It will feed the soul in ways you cannot imagine — and, if you pair your out-of-city trek with the right destination, feed your stomach as well. For everyone yearning for a rustic foodie road trip, we've collated the top ten wineries, fine dining establishments and cafes worthy of your presence and tastebuds.
BRAE, BIRREGURRA
Behind the illustrious Great Ocean Road is another landmark that's just as impressive on a culinary level: Dan Hunter's Brae. The restaurant has been making jaws drop and clutching awards since its opening in 2014. Indeed, this year, it was named the 65th best restaurant in the world in the World's 100 Best Restaurants awards. Located in a farmhouse, the restaurant's interiors are pure, letting all of the attention rest on the food. The menu changes daily, constructed with ingredients grown in the luxurious outdoor garden. Osaka mustard, sugar loaf cabbage, shungiku and Russian kale are just a few you'll find out there during summer; come winter you'll find nasturtiums, kohlrabi, purple plum radish and bronze fennel.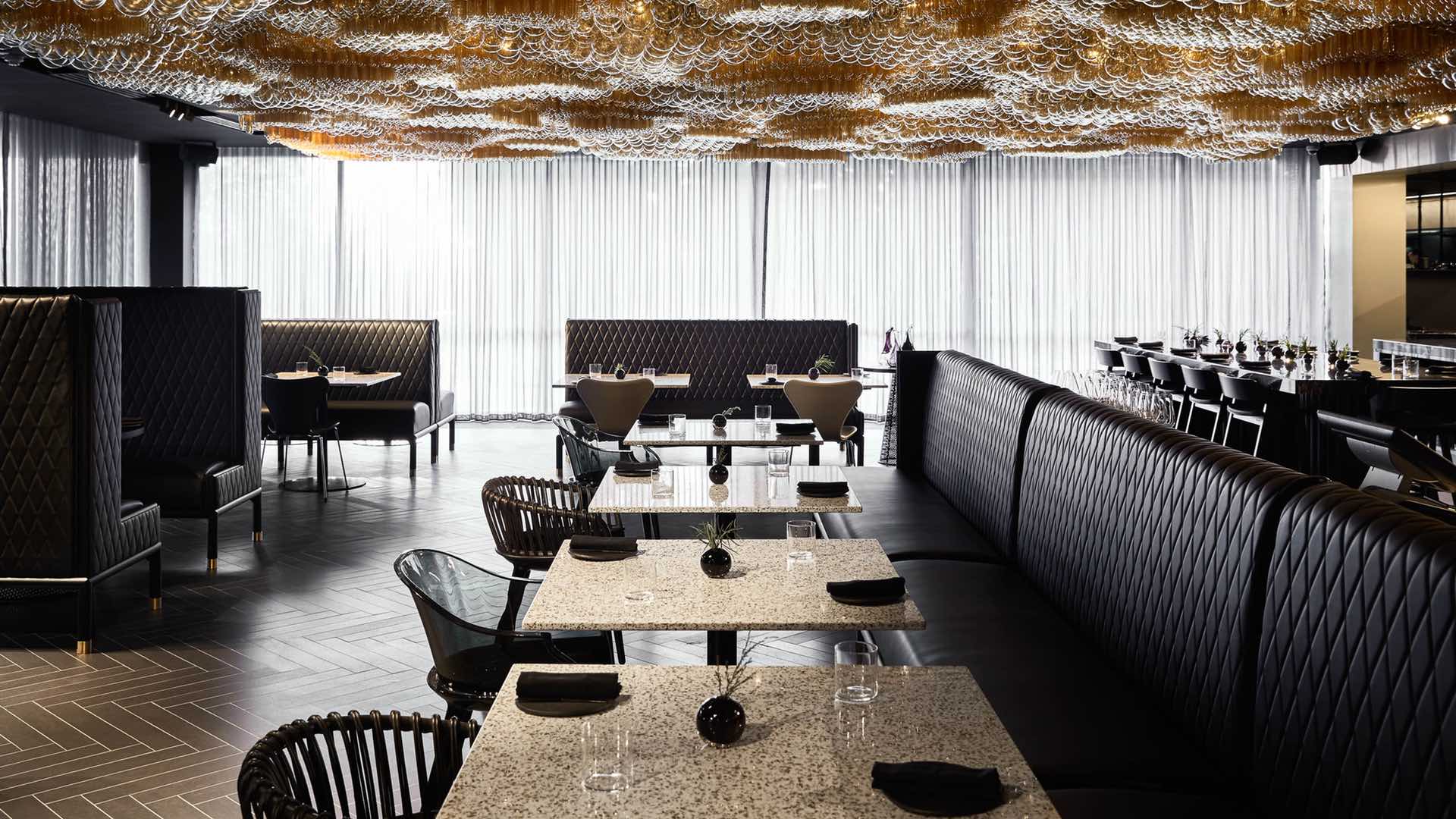 The Mornington Peninsula's newest luxury hotel complex Jackalope is where you'll find oddly named fine diner, Doot Doot Doot. En route to becoming one of Victoria's best, the menu consists of either a luxurious four- or eight-course meal (with your choice of paired wines or something from the voluminous wine list) — there isn't much freedom of choice, but that's probably why you're here. On this food journey you'll try blue-eye with brussels sprouts and pear, spanner crab with potatoes and bottarga and Jerusalem artichoke with toffee and truffle.
There's also a classical-meets-futuristic cocktail bar on premises, Flaggerdoot (apparently they're all Jackalope themed-names). And check out the immaculate design — there are 10,000 lights on the ceiling that flash on and off randomly to mimic the bubbling fermentation process.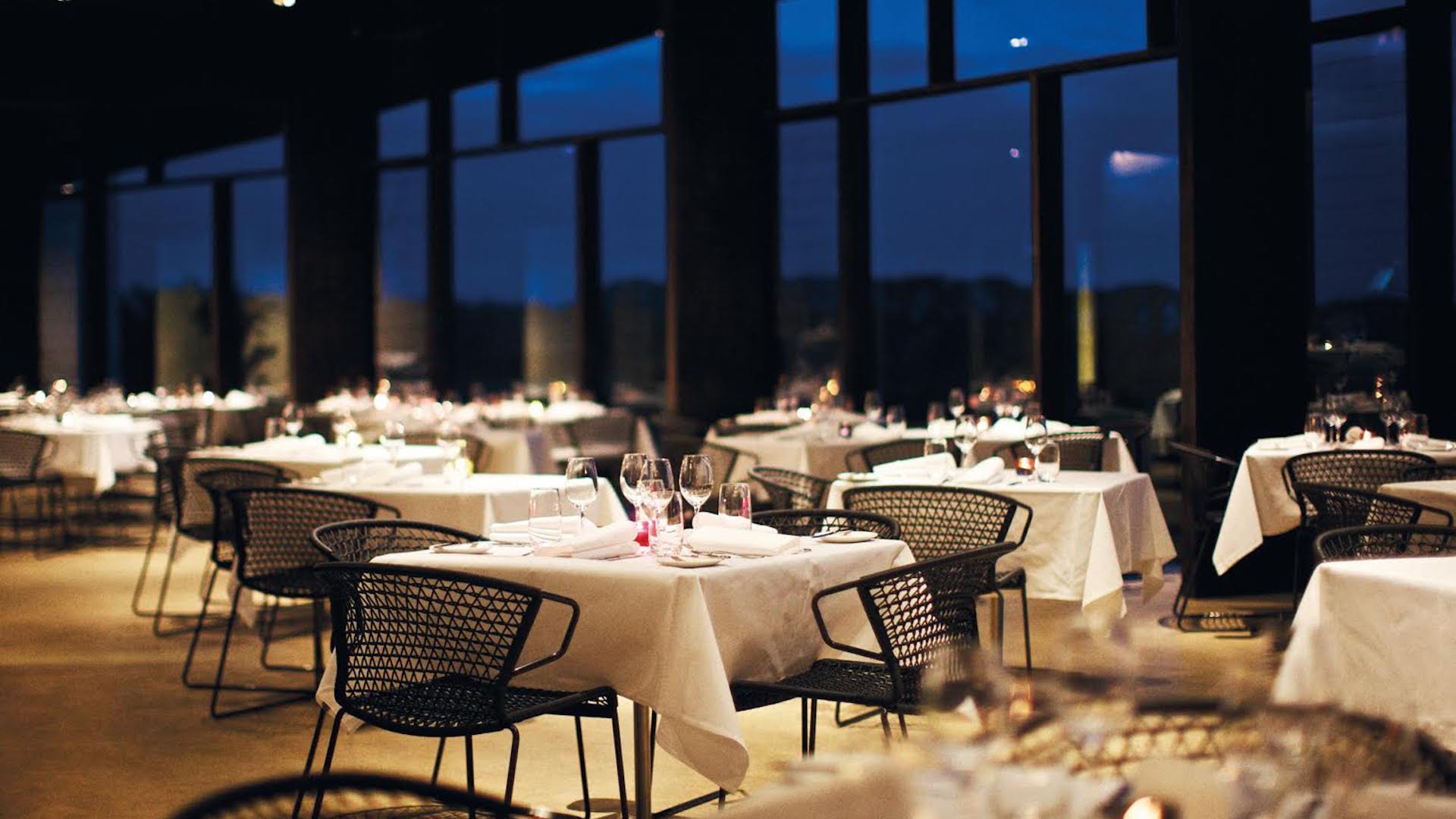 Port Phillip Estate's sculptural, limestone-rammed building is one of the most impressive structures gracing Red Hill. It proudly overlooks vineyards and Westernport Bay, creating an inspiring setting. Depending on its seasonal menu, the restaurant serves up a range knockout dishes such as Queensland spanner crab with nero pasta and a crustacean crumble, Saskia Beer organic suckling pig with coffee beer sauce, Flinders Island lamp rump with charred lamb pastrami and organic potatoes with capers that can't be neglected. Produce from regional neighbours is also honoured, such as cheeses from Main Ridge Dairy and wines from Kooyong Winery.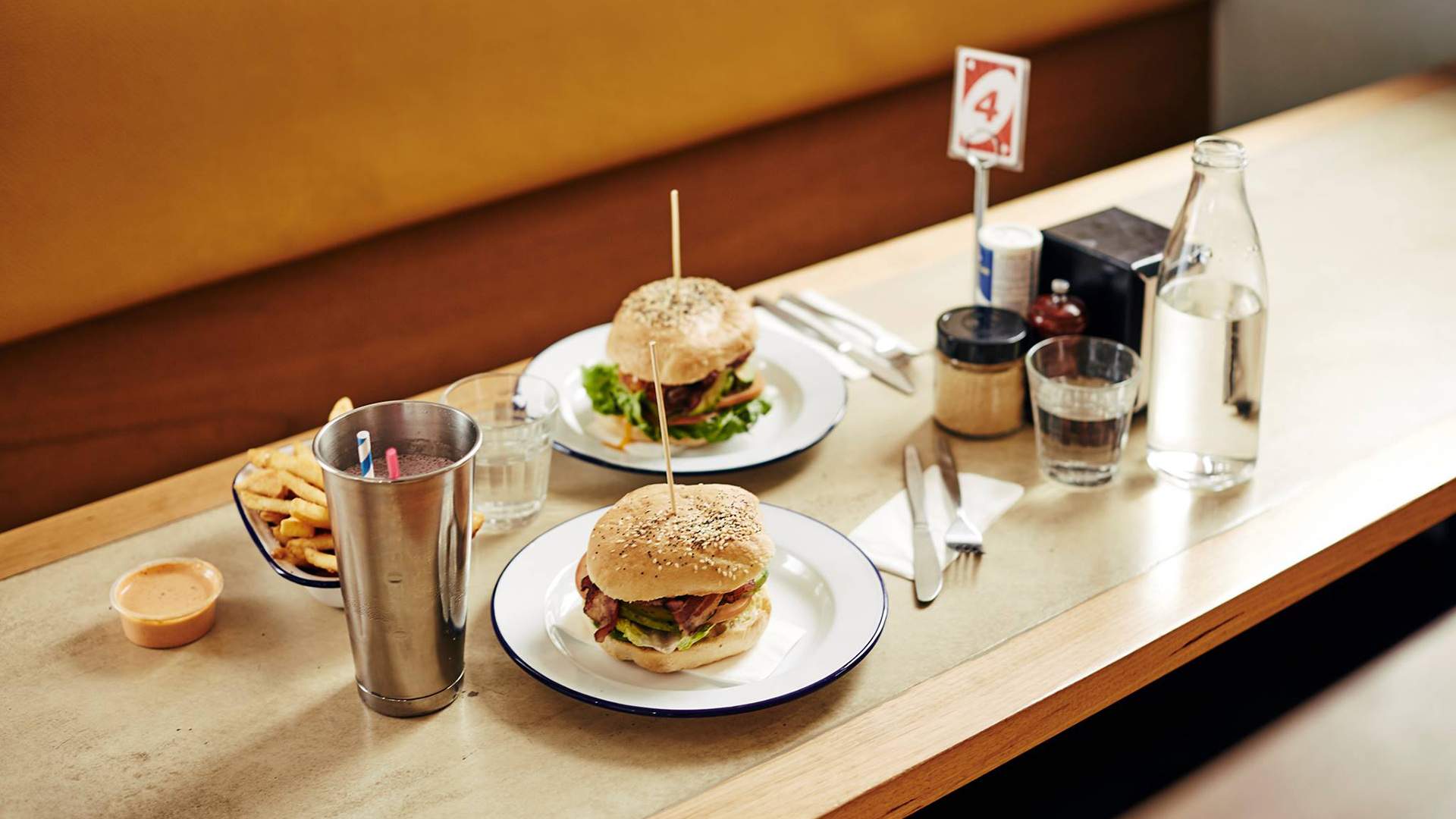 The Bottle of Milk has established itself as Lorne's go-to burger joint, delivering bombshell buns that don't make you feel sick after digging in. Favourites that have prevailed over the years include the blue cheese burger with beef and homemade tomato relish ($14) and the 'What Everybody Gets' filled with chicken schnitzel, lettuce, tomato and homemade chilli paste ($14) — yes, it's called that for a reason. For those who adore burgers so much that they want them for breakfast, this place has caters for that too. After a session of surfing, you'll see salt-dusted locals trickle to the restaurant for an energy boost.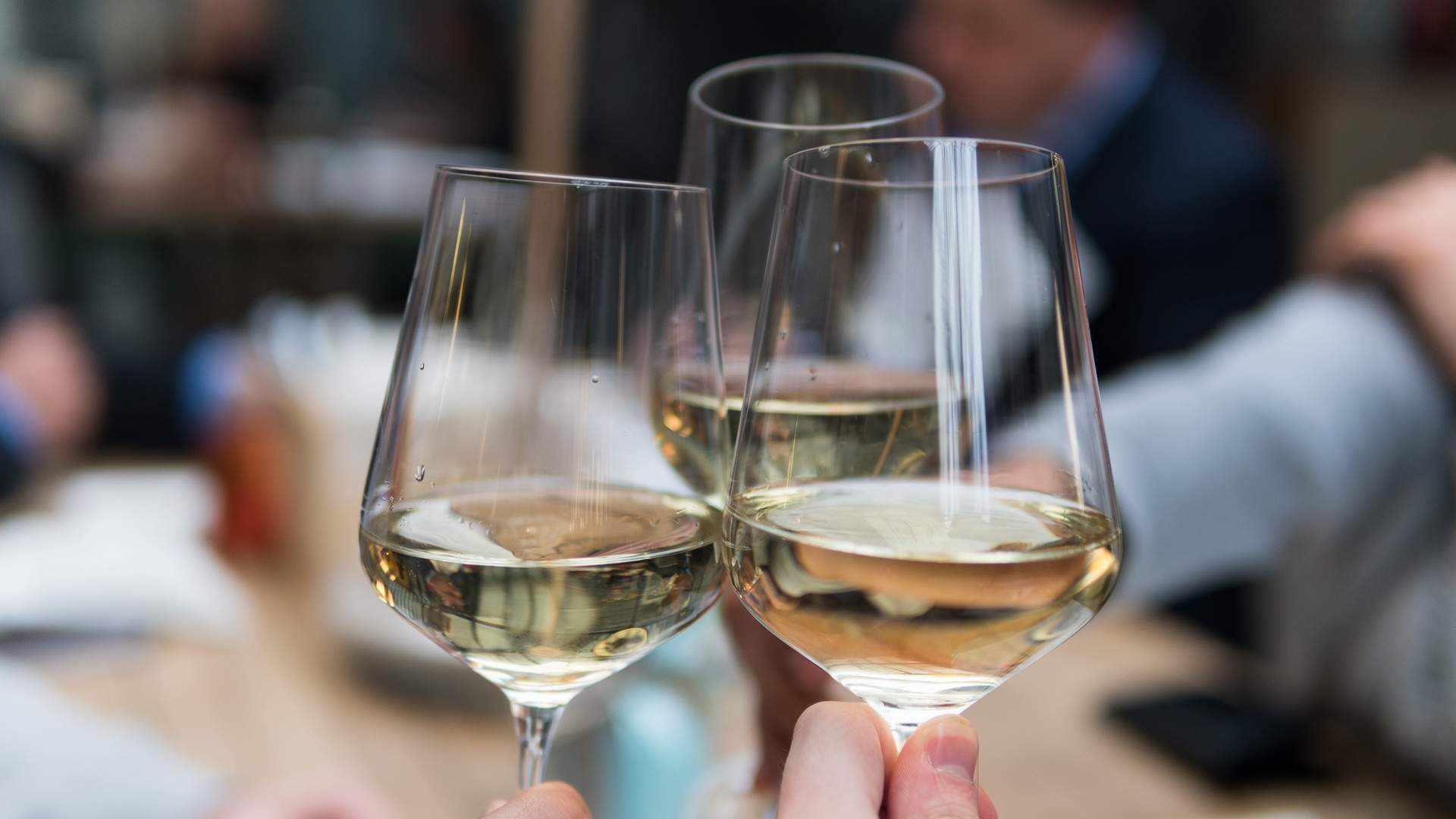 On Sorrento's main street sits Cakes and Ale, a restaurant and cafe serving up unassumingly great food. The menu is extremely intricate, which we can often compromise the dishes on offer — but that's certainly not the case here. Even those who fear stepping out of their culinary comfort zone should go ahead and order that six-hour cuttlefish braised in tomato, onion, Pinot Noir, garlic and chorizo with orange ($16.50). The eatery also takes its cheese ridiculously seriously — you can indulge in blue cheeses from Lombardy or 14-month aged cheddar all the way from England.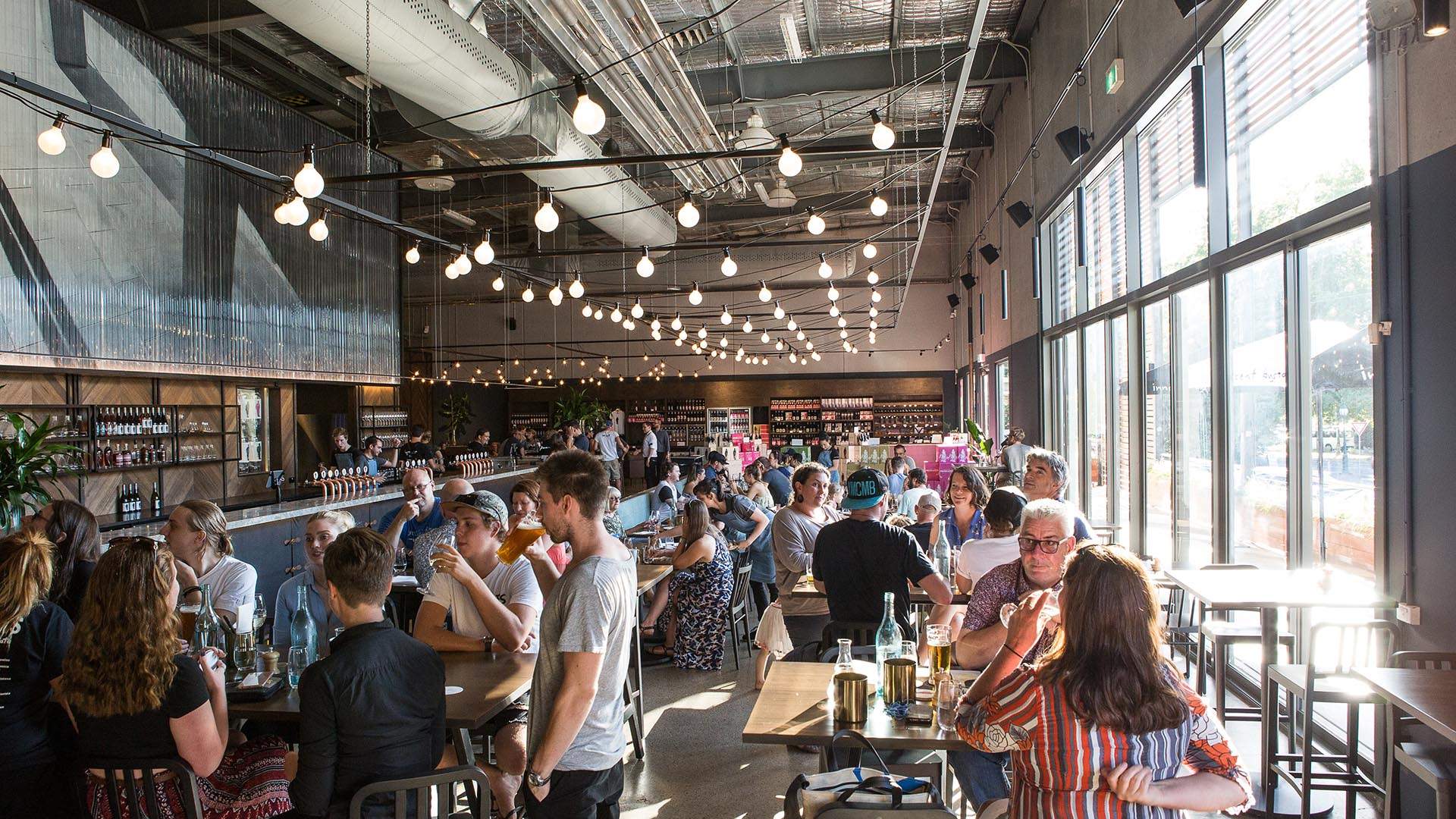 Innocent Bystander is the ultimate, all-in-one foodie pit stop. The mammoth structure that dominates Healesville's main street is composed of a restaurant, where pizzas and tapas prove their fortes, plus a deli, cellar door and a bakery pumping out Portuguese tarts and jam doughnuts perfect for the road post-visit. Sharing food is wise here, and we can heartily recommend the spicy pork sausage pizza with mozzarella and chilli ($26) from the sizeable menu.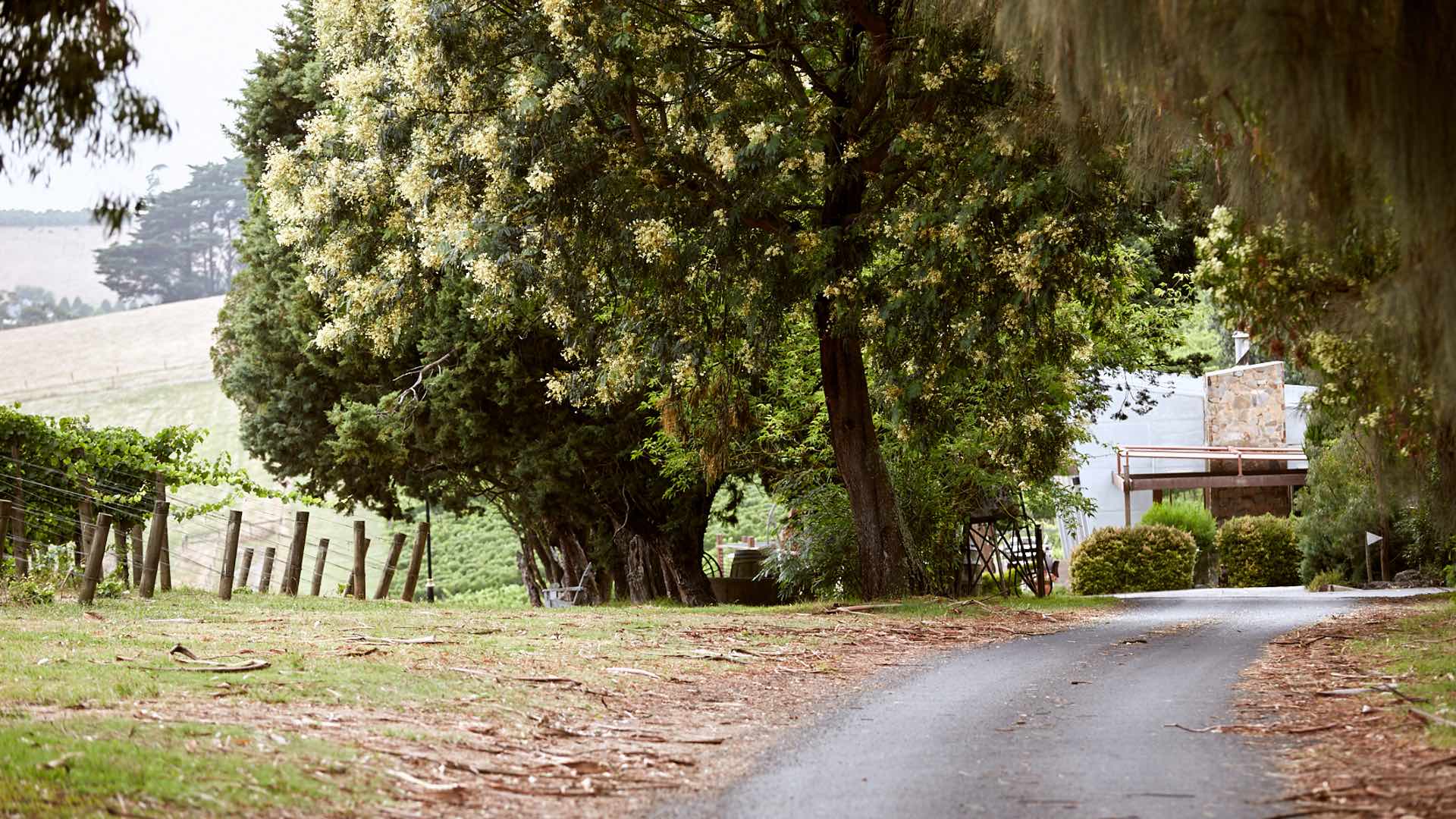 This Gippsland gem is located on the grounds of Wild Dog Winery, with tables overlooking the grand drop of the winery's vineyards out to the Strzelecki Hills, a stunning sector of the Great Dividing Range. The setting is incredible to say the least and, on a beautiful day, you'll want to spend hours there. Plus, like most regional restaurants in Victoria, Hogget sets out to showcase the best of its surrounds on the plate and in the glass as well. Local wines proudly dominate the wine list, while seafood makes its way from Lakes Entrance and a substantial amount of vegetables come from the head chef's mum's clearly thriving garden. As you would expect from such a localised operation, the menu changes daily depending on season and weather.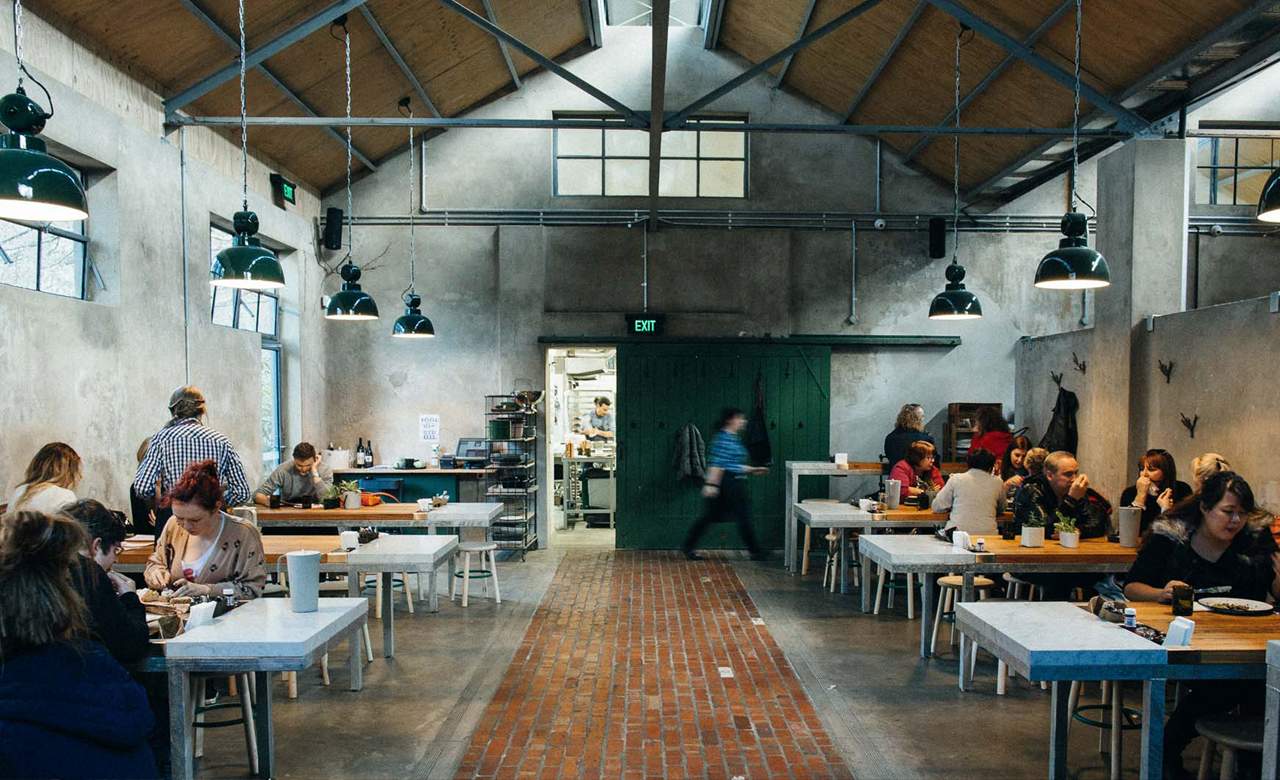 This cafe serves as a salvation for shattered hikers who have just descended Mount Dandenong's 1000 steps. The Piggery sits on beautiful grounds consisting of a croquet court, emu enclosure and a pigsty home to two porkers, Bubble and Squeak. Barramundi burgers, pies, and rotating salads make up the menu. And, to go, you can pick up a danish, doughnut or a loaf of scrumptious sourdough from the bakery.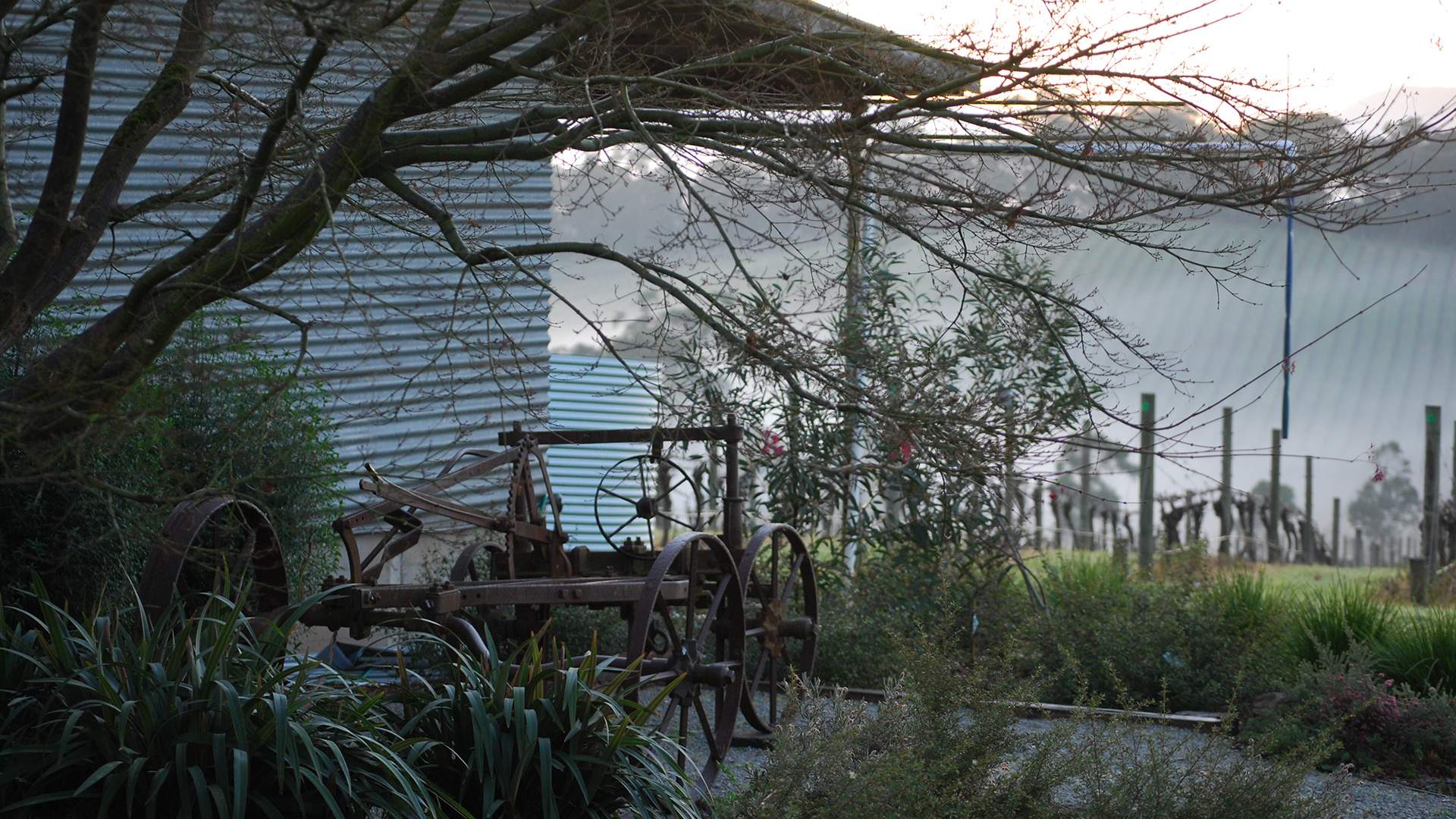 Overlooking perfect rows of vines and hills, this winery churns out up some of the best food in the Yarra Valley. Italian classics make up the menu, such as pork and fennel Sicilian sausages with onion jam ($15) bolognaise-filled arancini ($15) and 20-month aged Prosciutto di Parma ($15). Traditional pizzas and pastas are also available. Pair your meal with one of the winery's home-produced Shiraz, Chardonnay, Moscato or Pinot Grigio, and you won't regret it.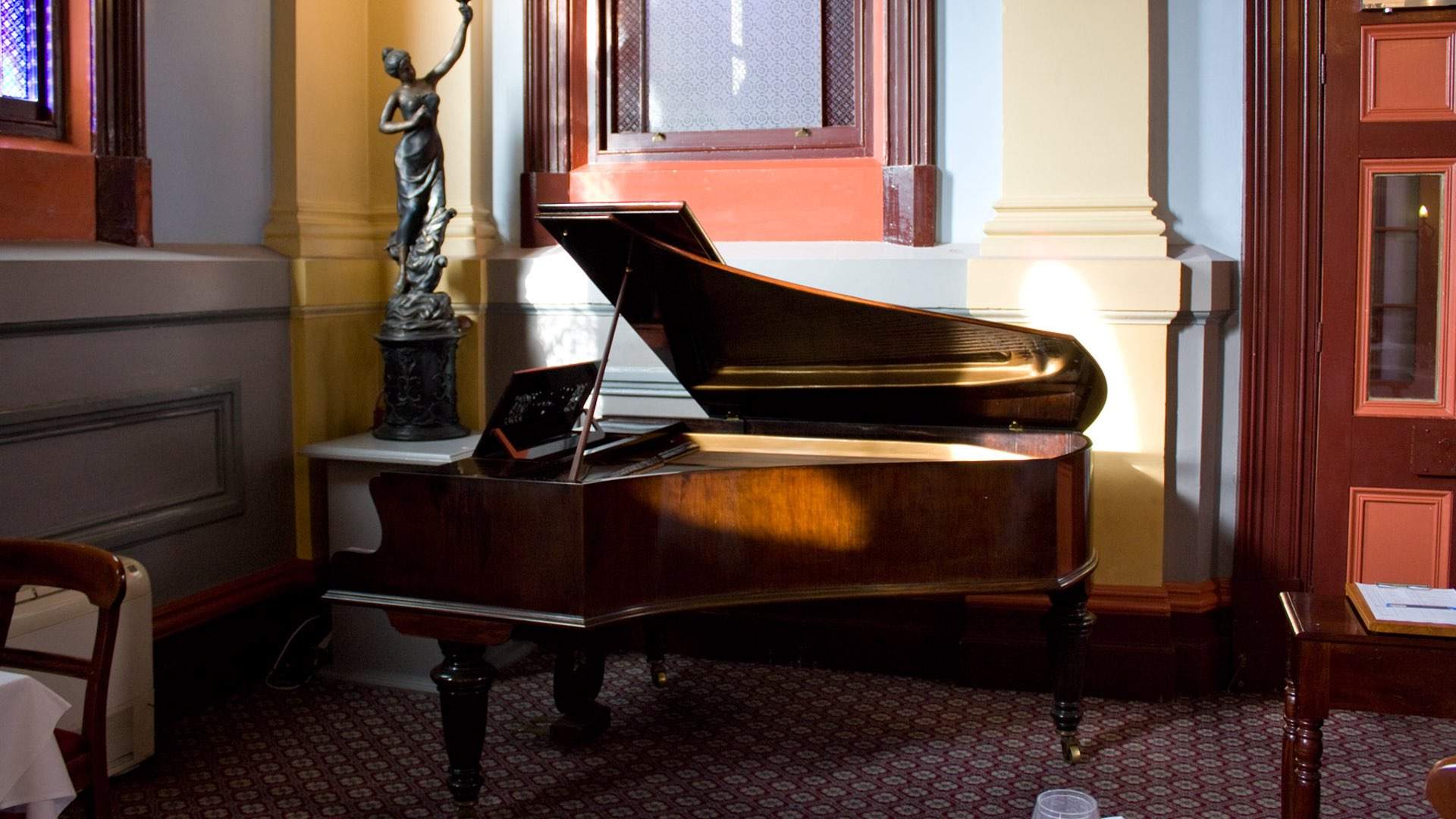 This hotel's dining room has the power to transcend you to the times of 1880s Victoria. If you're unsure of what that means, think of an extravagant room lit up with golden chandeliers and curved walls that once hosted the craziest parties in town. Nowadays, it's a little tamer, with the dining room offering five and seven-course tasting menus ($95 and $135) with optional wine matches (for an extra $55 and $75). If you enjoy seafood, the kingfish will tempt your tastebuds, while other courses include quail, venison and smoked eel.